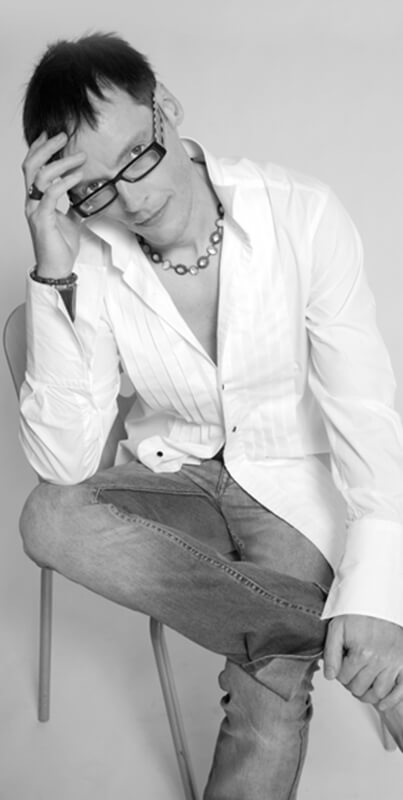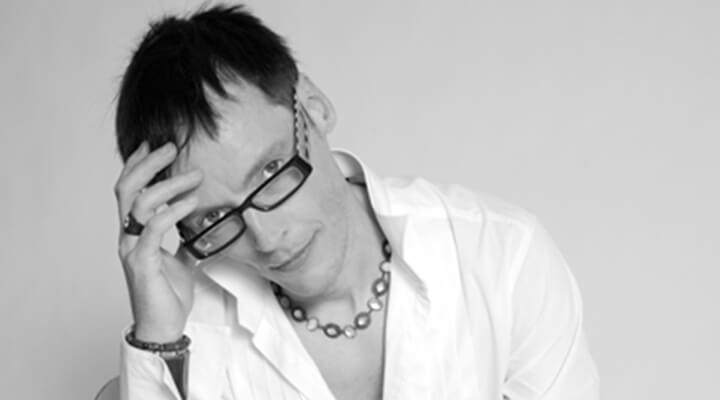 James Roche
Record producer, songwriter and keyboard player – James Roche contributes a strong legacy to the nation's popular music culture. Song of the Year "Buses and Trains" is officially included in Australia's best 100 songs of all time
Starting out as a 'country boy' in Ballarat, Victoria, James began playing keyboards three nights a week in a resident nightclub band at only 15. Despite this early sign that music would be a career, James completed school and went on to study Computer Science at university before finally succumbing to the siren call of professional music-making.
​James played in a multitude of bands in Melbourne including diverse cover bands, fusion jazz bands, blues bands and even piano bar. In the late Eighties and Nineties James became a regular touring keyboard player, for artists such as Tommy Emmanuel, John Farnham, and Little River Band. He also worked as an occasional Music Director and composer for television shows and large concerts.
​Developing a studio career throughout this time saw James gigging less and concentrating on production and writing work. Development of Bachelor Girl began in 1992, and eventually saw the duo sign a record deal with Gotham Records and BMG. The first single was a huge success, earning James the APRA award "Song Of The Year" as composer, won him and Tania Doko ARIA award "Producer Of The Year", and became the most performed song on Australian radio that year.
​Bachelor Girl occupied James' time until 2004, when he moved to London and married girlfriend Chelsea Plumley, a star of musical theatre. In addition to producing artists that came through the Australian Idol television program, James began focusing on new endeavours in screen composition. James spent four years in the UK scoring documentaries and feature films, returning to Australia in 2008.
​
James is now primarily occupied with artist development, record production, and family production (2 and counting).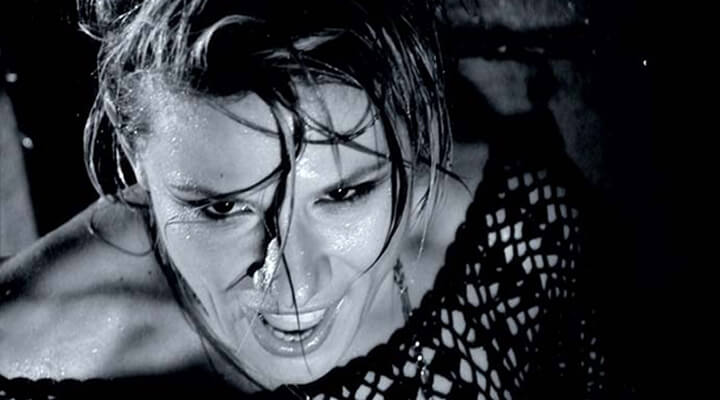 Tania Doko
Born and bred in Melbourne, Tania's musical aspirations started when she was knee-high performing for her family on the coffee table. With that passion for music continuing to run through her veins during high school, she went on to complete a Bachelor of Arts in Criminology and Psychology, whilst writing and recording the 'Tef' demos in the spare time with musical confidante, James.
The song writing chemistry between the two was explosive and saw their debut album "Waiting For the Day" sold double platinum. Spawning five hit singles, James and Tania were signed to U.S legendary A&R Clive Davis (Arista Records).
Following the album's amazing domestic and international success, Tania and James were invited to perform lead roles in the 'Tim Rice Musical Spectacular'. Tania was also asked to participate in a judge/mentor role on Channel 7's 'Popstars'.
Post Bachelor Girl's first chapter(from 2005), Tania landed a role in 'Seriously. The Pet Shop Boys Reinterpreted' which took her to the Edinburgh Fringe Festival, enjoying rave reviews and endorsement from the Pet Shop Boys themselves. She also dived into youth work, dovetailing her passions for music and psychology, mentoring at risk young people in the community through song workshops and public speaking. Tania created her vanity electro rock project SHE SAID YES, supporting Darren Hayes in 2007, toured with the highest grossing Australian live show 'Let's Get Together' in 2008 (Jon Stevens and Ian Moss) as a special guest with long time friend Jack Jones, and released her first solo EP 'It's Time' in 2011, embarking on a sold out national tour.
Since moving to another successful territory for Bachelor Girl, Sweden, in 2012, Tania has spent her time as a songwriter/vocalist/artist coach in the thriving Stockholm music community.
Joining forces with some of the world's best writers, she has co-written and featured on hit records including The Veronicas, Tina Arena, Jessica Mauboy, Samantha Jade, Taylor Dayne, Spanish sensation Chenoa, Swedish stars like Eurovision 2016 winner Måns Zelmerlöw, Anton Hagman, Vanessa Falk, as well as a massive hit on Disney's 'Step Up 3' soundtrack, "Joyride". She continues to make her mark on the international electronic music scene as a featuring vocalist with various successful DJ/producers such as Pablo Nouvelle & Leroy Styles, and wows LGBTQ audiences live from the iconic Sydney Mardi Gras to Manchester Pride.
Tania is married to her Swedish viking Daniel and together they bore their mini viking lion, Leo.